The Venue
Codegarden 2023 will be held across our favourite events venues against the gorgeous backdrop of Odense Harbour.
DOK5000 is an events venue in a converted warehouse with lots of opportunities - and perfect for Codegarden. 
Alfred & Kamilla is a trendy venue based in one of the oldest warehouses in Odense, and right at the harborside. 
The central location of Odense Harbour - a fast-developing area of industry and innovation - is within walking distance of great restaurants, bars, leisure activities, and of course your hotel accommodation, all in the centre of Odense.



Accessibility requirements
We are committed to creating an accessible and accommodating environment for everyone at Codegarden. If you have any specific accessibility requirements or if you identify as a person with a disability, we kindly request that you inform us at your earliest convenience. Our team is dedicated to making necessary arrangements to meet your needs and ensure that you can fully participate in all Codegarden activities.
Your privacy and comfort are of utmost importance to us. Any information you provide regarding your accessibility requirements will be treated confidentially and shared only with the individuals directly involved in organizing and implementing the necessary accommodations.
We have made some great deals with hotels within walking distance to the venue, offering all our lovely Codegarden attendees rooms at a discounted price.
By choosing to stay at these hotels, you will be living among other Codegarden participants! That way, you can continue to have inspiring talks on your way home, and get to have breakfast with some of your new friends.

Make sure to send the hotel an email instead of booking directly at the hotels website. We have pre-booked rooms for it, that you can reserve by contacting the hotel by email and adding the booking vode "Codegarden23". 
Hotel

Price per night 

Website 

Milling Hotel Mini 11
Book by sending an email to mini11@millinghotels.dk and remember to use the booking code "Codegarden23" 

Starting from 675 DKK

Milling Hotel Mini 19 

Book by sending an email to mini19@millinghotels.dk and remember to use the booking code "Codegarden23" 

Starting from 675 DKK

Milling Hotel Windsor 

Book by sending an email to windsor@millinghotels.dk and remember to use the booking code "Codegarden23" 

Starting from 800 DKK

Milling Hotel Ansgar 

Book by sending an email to ansgar@millinghotels.dk and remember to use the booking code "Codegarden23" 

Starting from 800 DKK

Hotel Odeon 

Book by sending an email to info@hotelodeon.dk or via the Hotel Odeon website. Remember to use the booking code "Codegarden23" 

Until March 22nd:
995 DKK

From March 23rd:
1095 DKK
When booking a hotel room, it is important that you use the booking code "Codegarden23" to receive the price we negotiated with the different Odense Hotels.
Please note that the rooms are booked according to the ''first-come, first-served'' principle.
Also, make sure to look into the hotel's check-in and check-out procedures, as well as their respective cancellation policy. 

Experience the fairytales at the museum H.C. Andersen House
Did you know that H.C. Andersen was born in Odense? This museum dedicated to Hans Christian Andersen uses state-of-the-art technologies that allow you to interact with the art for an amazing experience. And if you're a lover of beautiful and different architecture, the museum is also worth a visit.  
The museum is only a 15-minute walk away from the Codegarden venue. 
Try the amazing food at Storms Pakhus
Super close to the Codegarden venue, you'll find Storms Pakhus, the largest street food market in Odense, with loads of food stalls where you can get everything from pizza to tacos, waffles or something completely different. Super yummy!  🌮🍕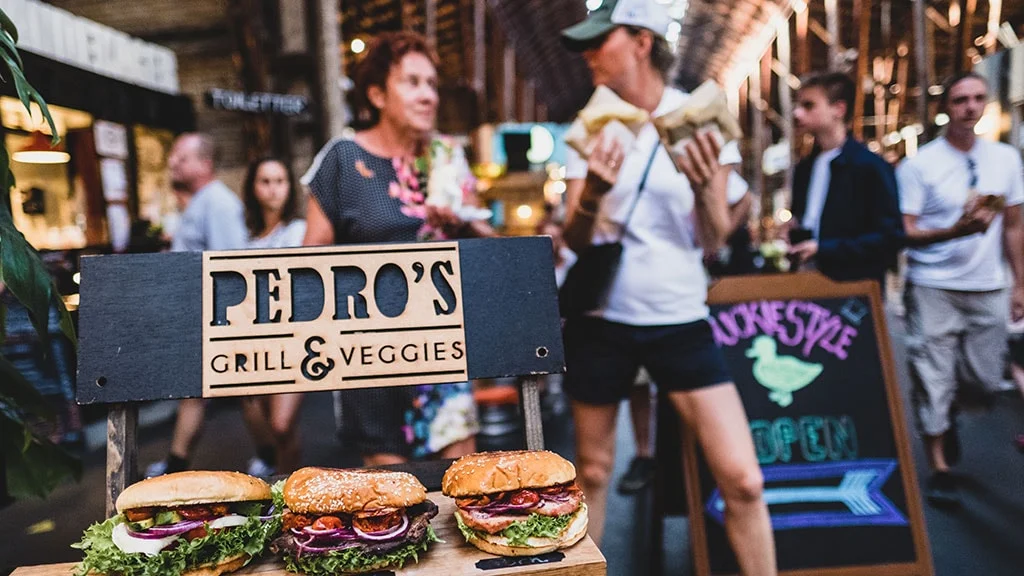 Go for a walk in Munke Mose
Munke Mose is a park on Odense River right in the middle of the city with beautiful nature and a small kiosk where you can buy a cup of coffee or ice cream to enjoy on your walk. 🍦
Visit Stige Ø
If you long for a walk on the hillside, then you can visit Stige Ø (here, Ø = island). If you're bringing your bike to Codegarden, there's a 3.5 km bike track that includes a dirt jump track where you can live out your stuntman dreams.


Sail down the river with Odense River Cruise
Odense River Cruise is based by the kiosk in Munke Mose and you can also buy your ticket here.
It has three stops: Munke Mose, Odense Zoo, and near Skovsøen. Since your ticket counts both ways, you can get off at every stop or use it as a round-trip ride. Just remember to get a separate ticket for the Zoo if you want to get off there.